The Bailey Learning and Arts Collective, Inc. is a nonprofit organization whose mission is to help build knowledgeable, socially responsible communities and leaders utilizing a grassroots ideology, low and no-cost activities, and arts promotion and instruction.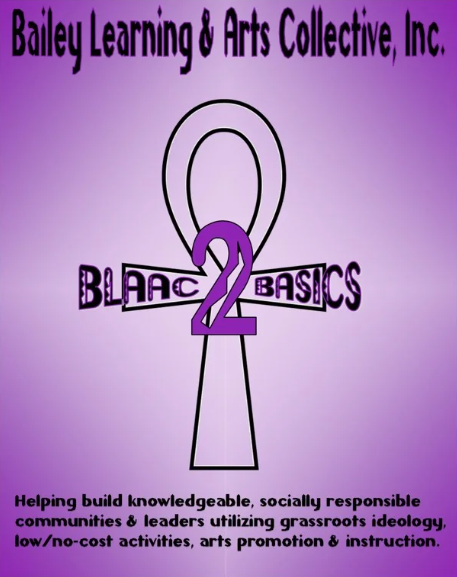 What's New in '23…
Non-Profit Legal Tips
Interns Alex and Talia created a pamphlet focused on the legalities of starting a non-profit. When starting a non-profit one of the most important things to consider is your name, which must include the words corp, corporation, inc, or incorporation. The name itself also cannot be utilized until the organization is registered with the state. To file for your non-profit in Florida, visit this site, https://dos.myflorida.com/sunbiz/start-business/efile/fl-nonprofit-corporation/. To find out other information you need to file like a registered agent, corporate purpose and effective date, check out the document below! Lastly, once your organization is registered you will have to fill out an annual report and file a IRS 990 Tax Form.
Intern Poster Project
This summer, Alex and Talia interned at BLAAC through UF's Active Learning Program. At the end of their program they created a poster presentation highlighting what they worked on. The interns helped with events, created a newsletter, applied for grants, and created graphics. However, the culmination of their internship experience was the Envision the Future Event that they planed from start to finish.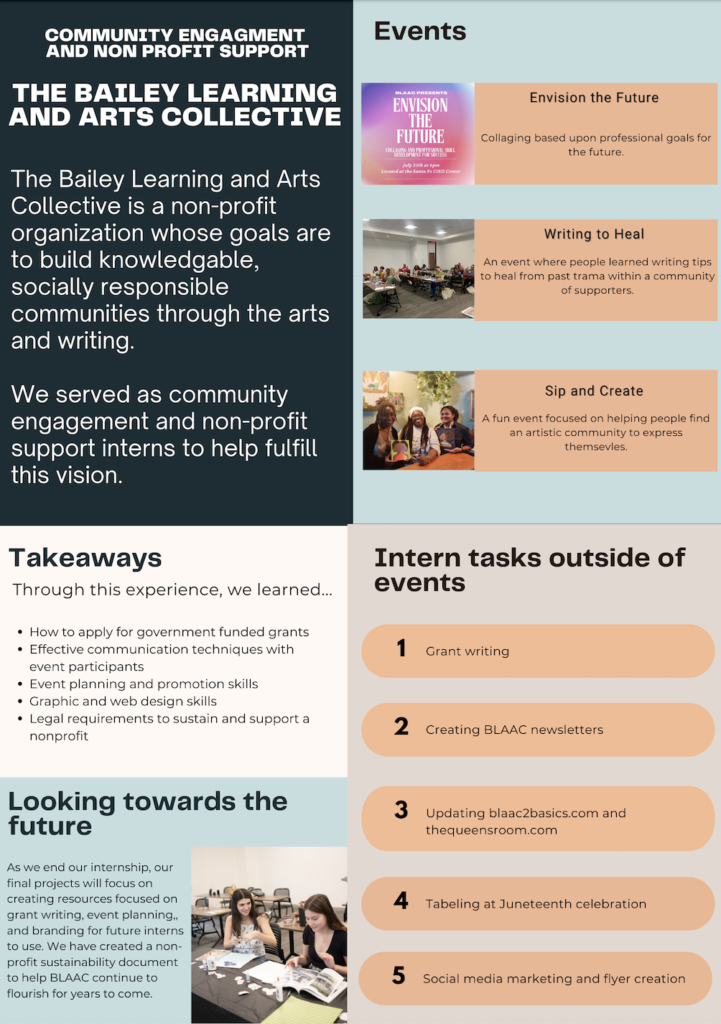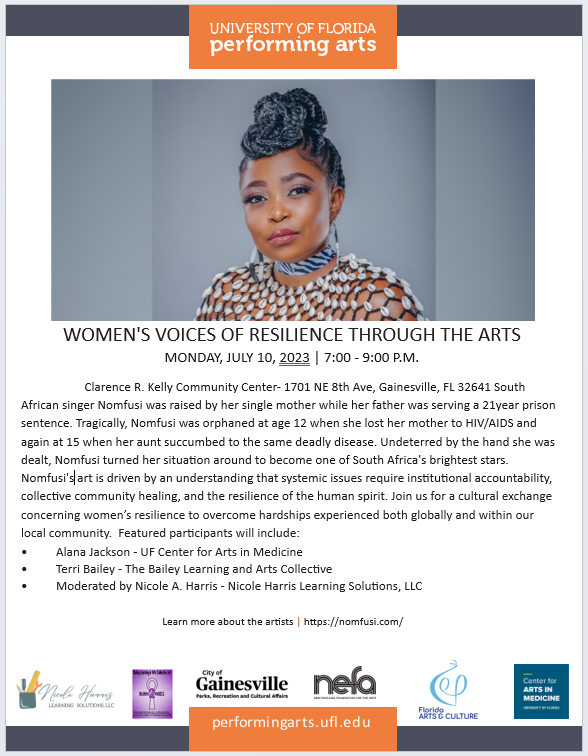 The city of Gainesville proclaimed March 16, 2023, Bailey Learning and Arts Collective Day! Get the full story in this article for the Independent Alligator Newspaper! 
"Poet, activist Terri Bailey build community among women in Gainesville" by Lauren Whiddon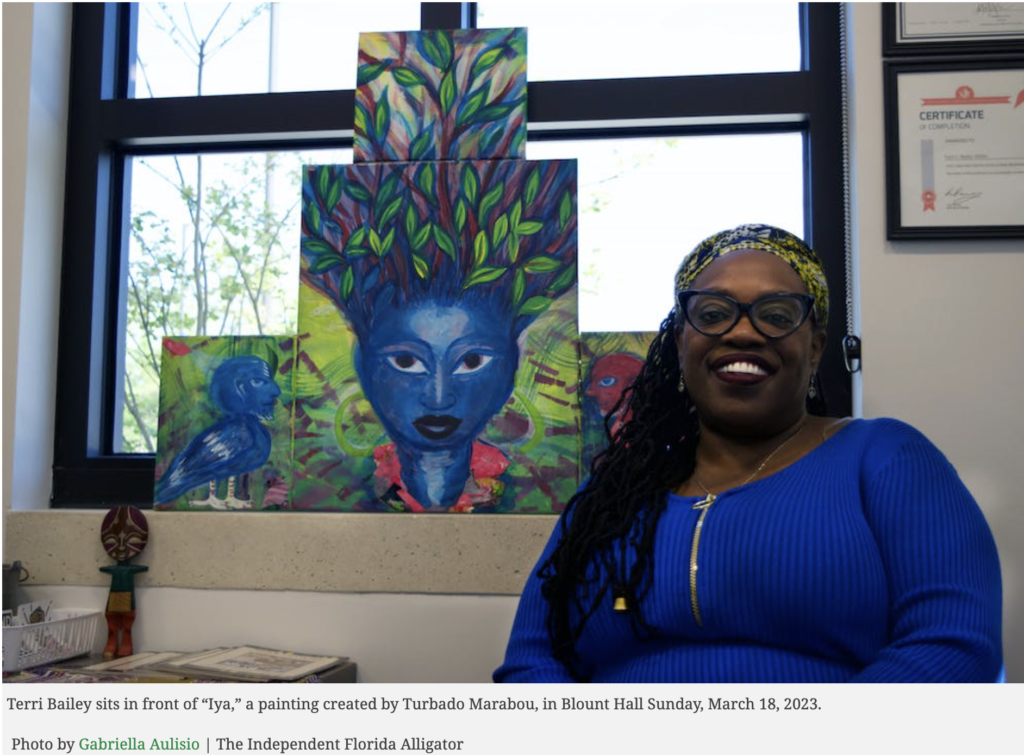 https://www.alligator.org/article/2023/03/poet-activist-terri-bailey-builds-community-among-women-in-gainesville
September 29 & 30th, 2023: Black Women Write; A Two Day Writing Workshop for All Levels
Join us for two days of writing prompts, publishing advice, and Sisterhood. Writing materials, snacks, and lunch are provided for both days. Day 1 includes a writing-to-heal activity, a publishing workshop, an author's round table, and a mini-book fair. Day 2 is a day-long writing intensive provided by our presenters.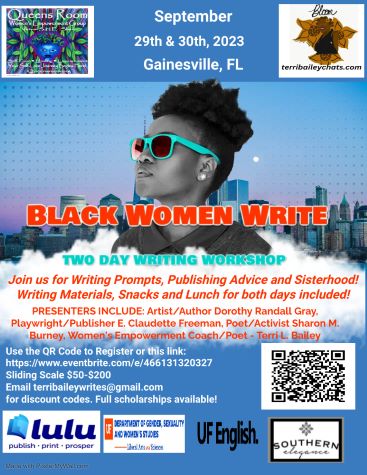 Follow Us on Social Media!