Meet Our Fall '23 Interns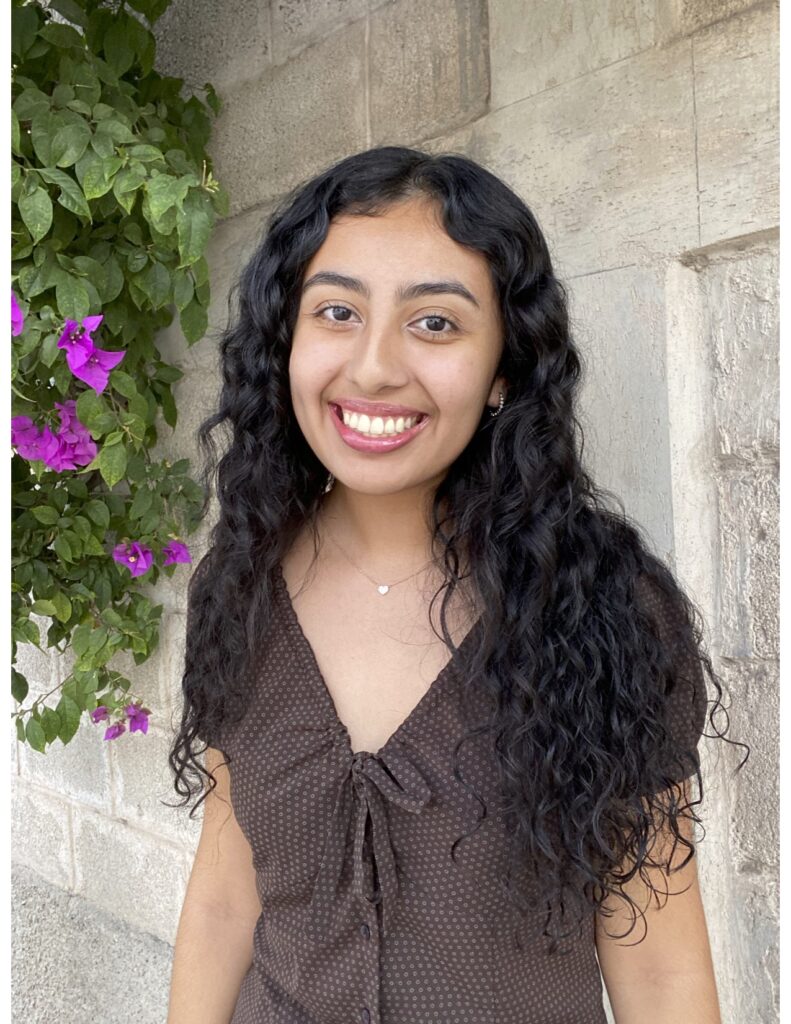 Michelle Ramirez
My name is Michelle Ramirez, and I am a third-year student at the University of Florida working on my bachelor's degree in Criminology and Sociology and minoring in Business Administration. After obtaining my bachelor's, I plan on attending law school and becoming a civil rights attorney. In the future, I aim to participate in research and advocate for issues of social inequalities. More specifically, I am passionate about wrongful convictions in conjunction with racial discrimination as well as issues of gender inequalities. I believe interning with BLAAC2Basics is a great opportunity to start working against these issues!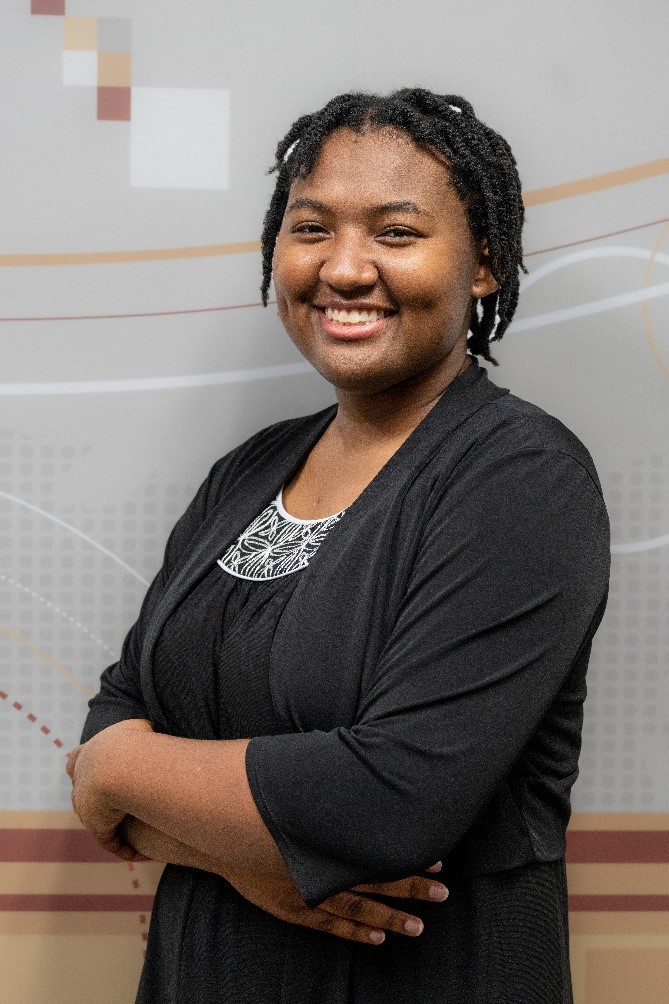 Deja Ford
Hi! My name is Deja Ford and I am a sophomore studying Media Production, Management, and Technology with a specialization in Digital Film and Television Production at the University of Florida. Working with BLAAC2Basics has been such a rewarding experience. I've learned so much about the value of running a non-profit organization from Mrs. Terri Bailey. What I think makes her organization different than other nonprofits is how down-to-earth and genuinely caring she is with every single person she comes into contact with. Her love for others and her community shines so brightly through BLAAC2Basics and it has reminded me that being able to give back to those in our community is one of the greatest things we can do. I am so very grateful to be an intern under the amazing Mrs. Terri Bailey.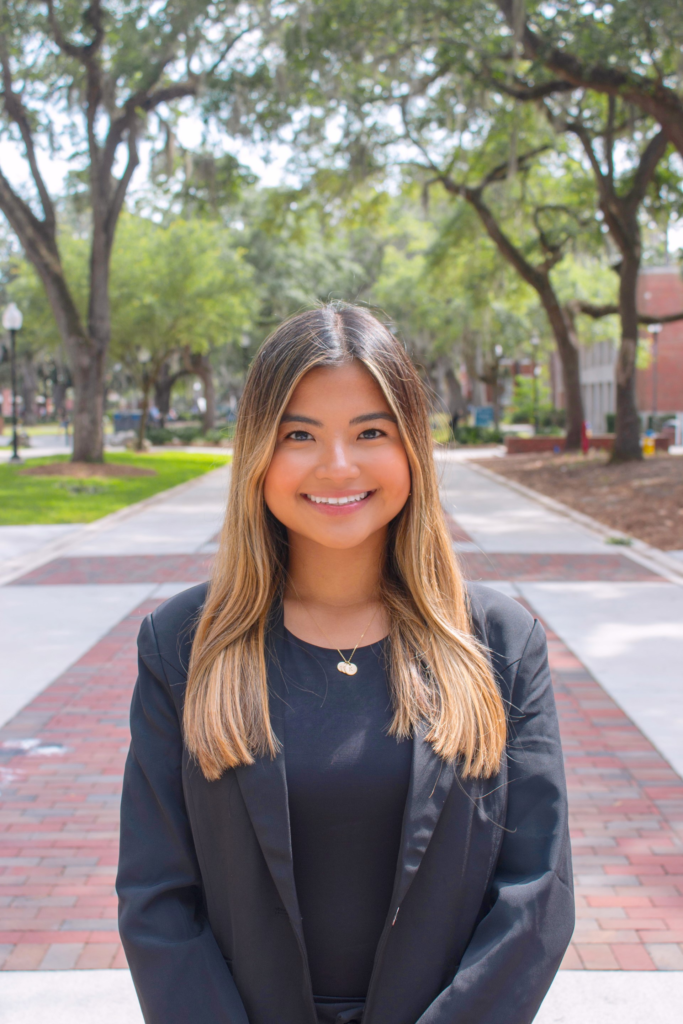 Kaylynn Nguyen
My name is Kaylynn Nguyen and I am a third-year Political Science student at the University of Florida. As a passionate advocate for community engagement, I'm thrilled to be a part of this incredible nonprofit. Bailey Learning & Arts Collective's mission to uplift and empower the Gainesville community resonates deeply with me. Together, we're working towards positive change and making a meaningful impact on the lives of those we serve.
Fall '23 Intern Event: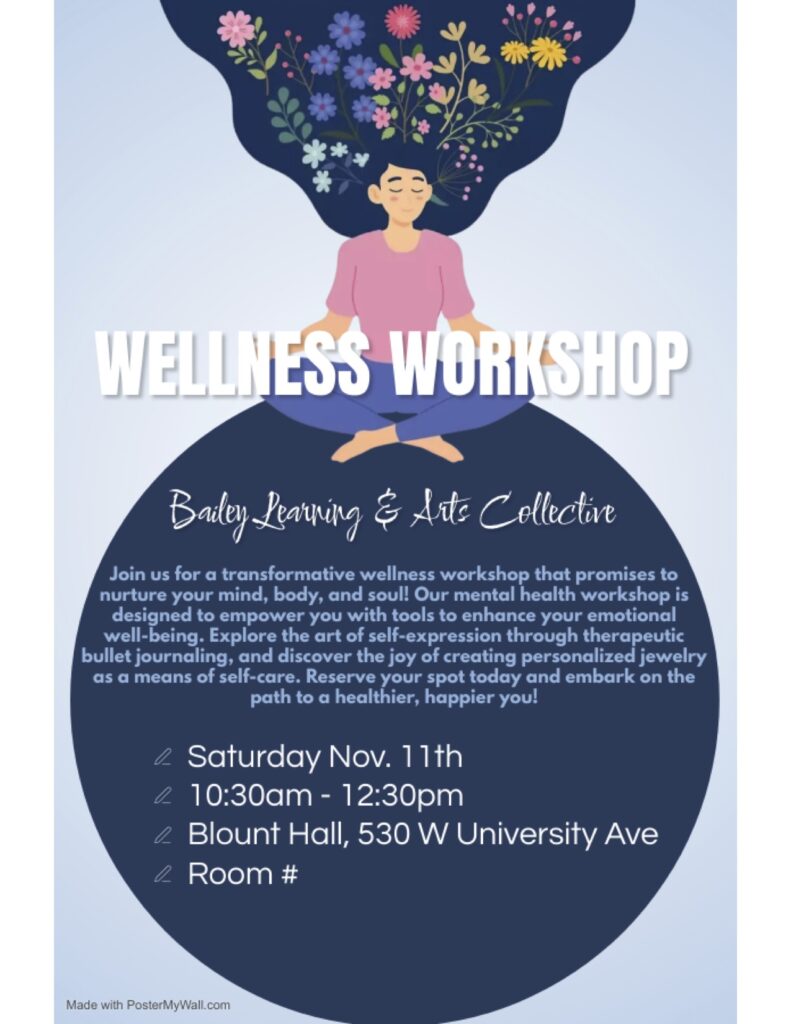 Summer '23 Interns
Non-Profit Legal Tips
Interns Alex and Talia created a pamphlet focused on the legalities of starting a non-profit. When starting a non-profit one of the most important things to consider is your name, which must include the words corp, corporation, inc, or incorporation. The name itself also cannot be utilized until the organization is registered with the state. To file for your non-profit in Florida, visit this site, https://dos.myflorida.com/sunbiz/start-business/efile/fl-nonprofit-corporation/. To find out other information you need to file like a registered agent, corporate purpose and effective date, check out the document below! Lastly, once your organization is registered you will have to fill out an annual report and file a IRS 990 Tax Form.
Meet Our Spring '23 Interns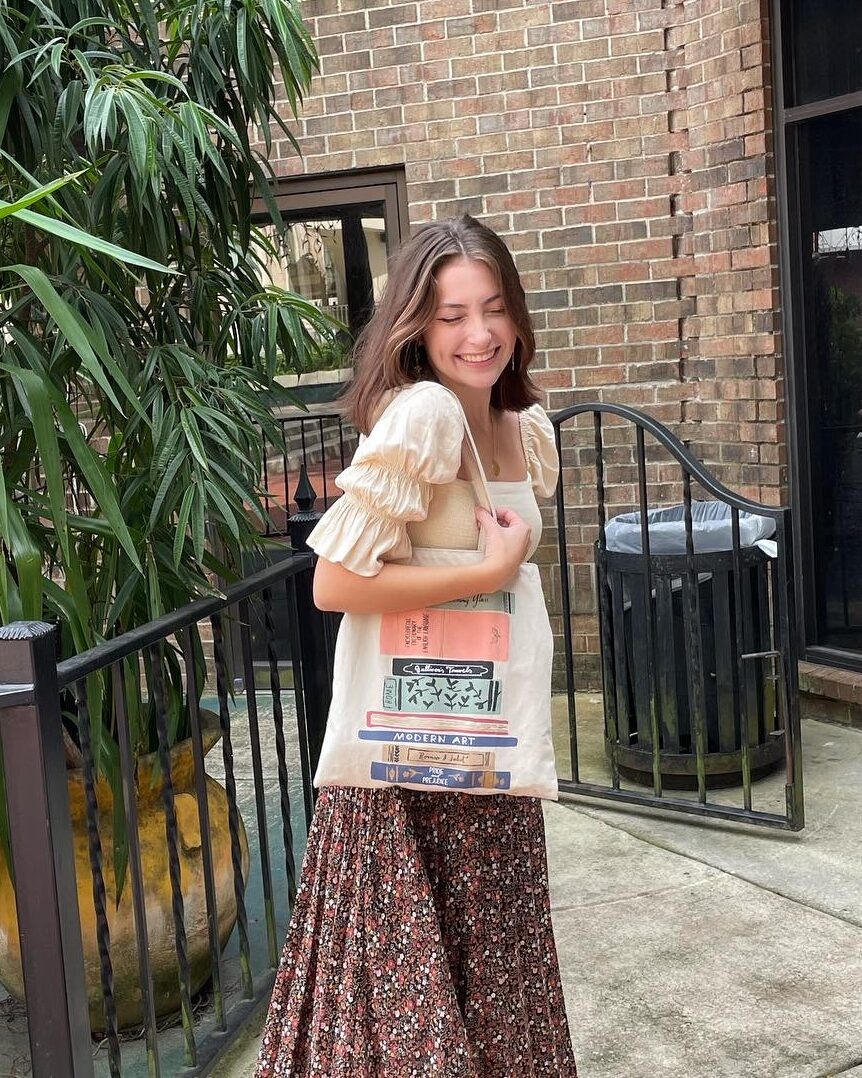 Eliza Cave
My name is Eliza Cave, and I am a sophomore political science student at the University of Florida. I am thrilled to be working with BLAAC2Basics because I have a passion for community service in regard to equity. My career aspirations include working in and developing a non-profit for local communities. I hope to gain insight into how best to support the Gainesville area.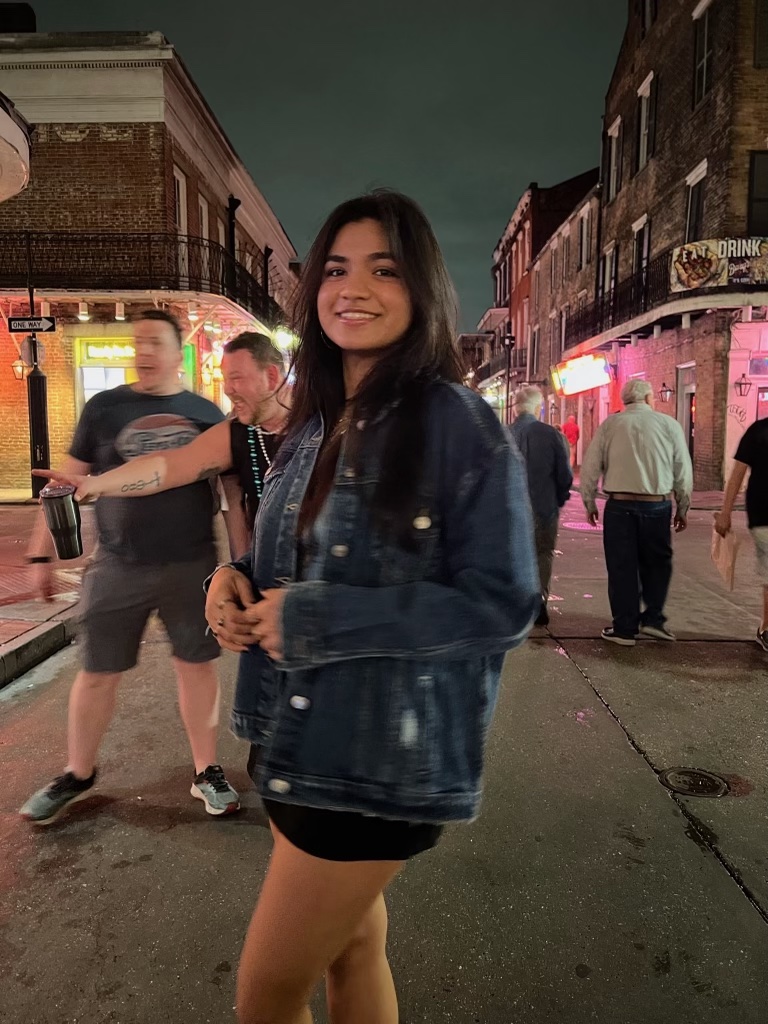 Janet Ali
Hi! My name is Janet and I'm a 4th-year sociology major. I am also from Boca Raton, Florida. I am so excited to be a part of BLAAC as I approach my final days at the University of Florida. Being able to serve a community that has become my home for the past 4 years has been the most rewarding. I will forever be grateful to Ms. Terri Bailey for the many skills she has taught me. I hope to take all that I've learned into my professional career within the nonprofit sector.
Spring '23 Intern Event: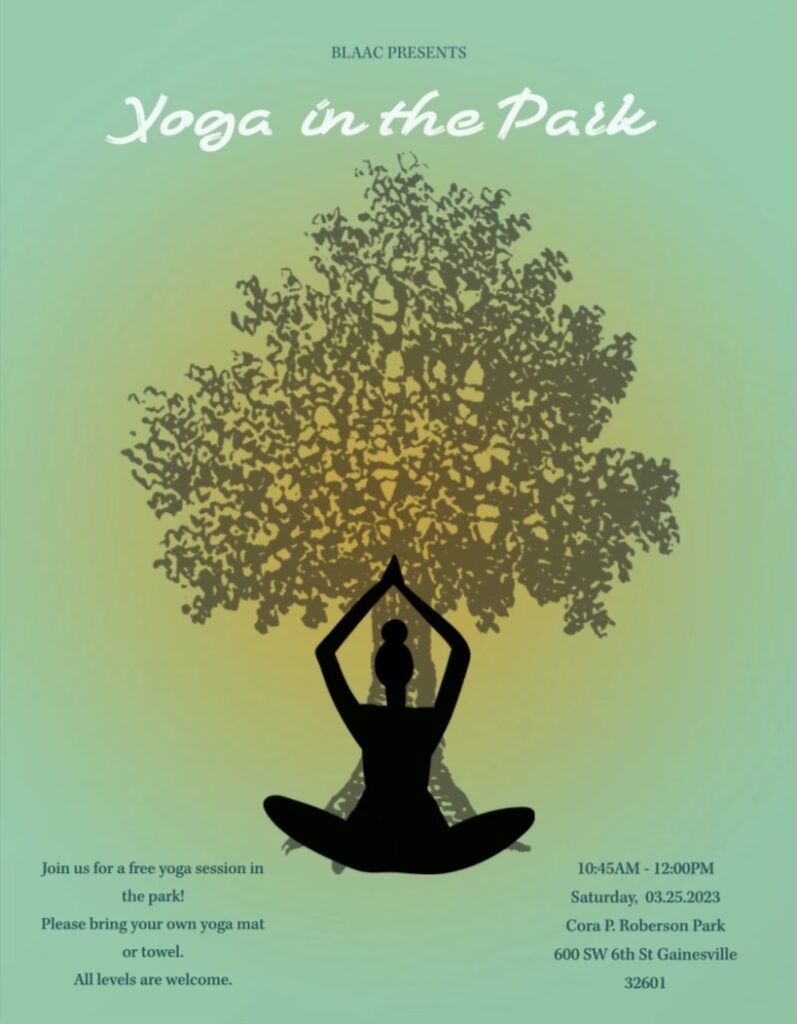 Meet Our Fall '22 Interns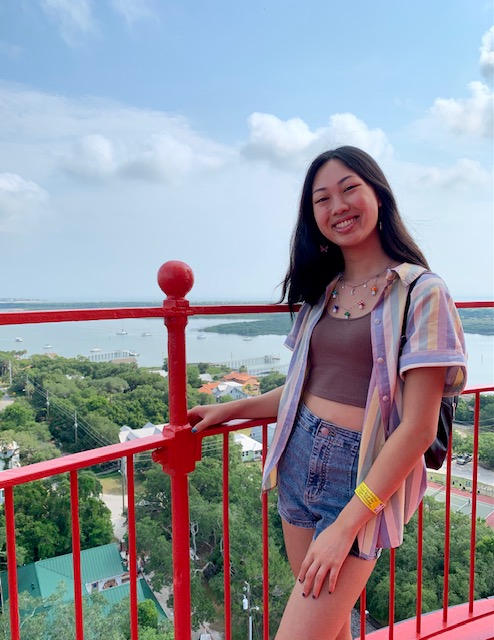 Alyssa Leong
My name is Alyssa Leong, and I am a sophomore psychology student at the University of Florida. In the future, I hope to work in clinical psychology at a private firm doing mental health counseling or teach
psychology at a university. I am excited to work with BLAAC2Basics because I am interested in bringing the community together to celebrate all forms of art. I hope to gain valuable experience working with nonprofit organizations and planning events.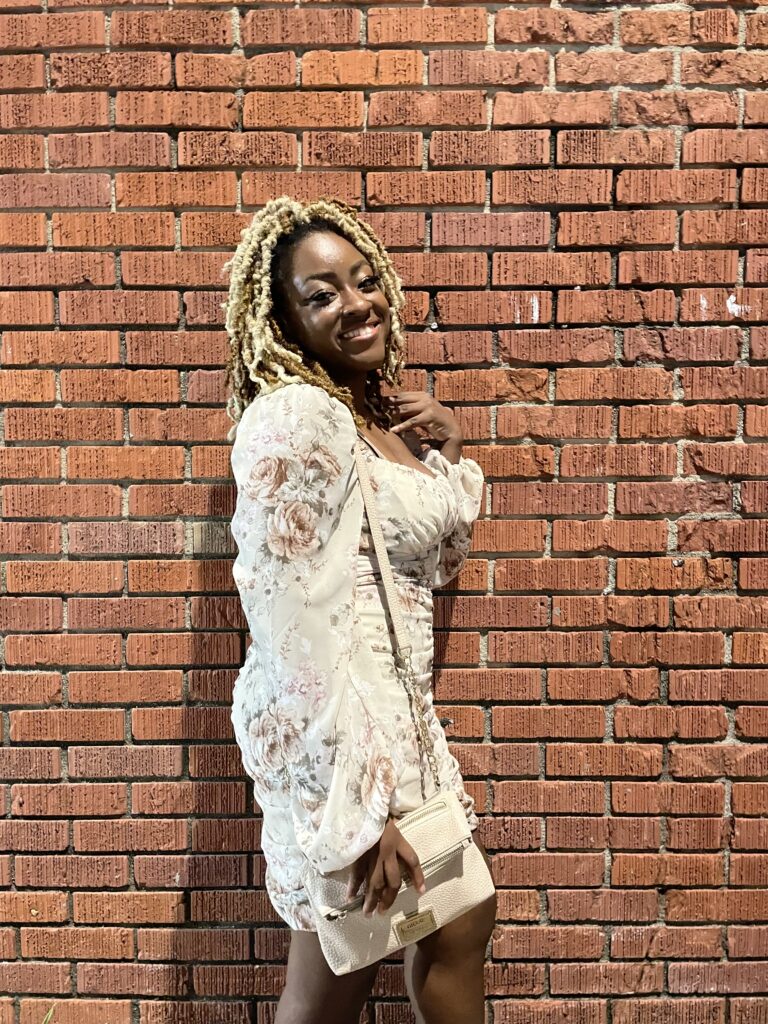 Tesnie Louissaint
My name is Tesnie Louissaint. I am currently a second-year student at the University of Florida, majoring in Health Sciences. I aspire to become a neonatal physician assistant and also a long-standing spoken word poet integrated into the Gainesville community. I look forward to working with BLAAC and the Queens Room to foster a strong connection within the community as I desire to engage with different art forms in collaboration with The Living Poet's Society. I'm excited to learn the skills necessary to keep a nonprofit organization from Mrs. Bailey! I believe she is truly an inspiration!
Steven Tang
Hi, I am Steven, and I am a second-year sophomore currently majoring in Economics. I am interested in many sports like football and soccer, as well as science fiction shows. I hope to do my part for the community this year through this internship program.
Fall '22 Intern Event: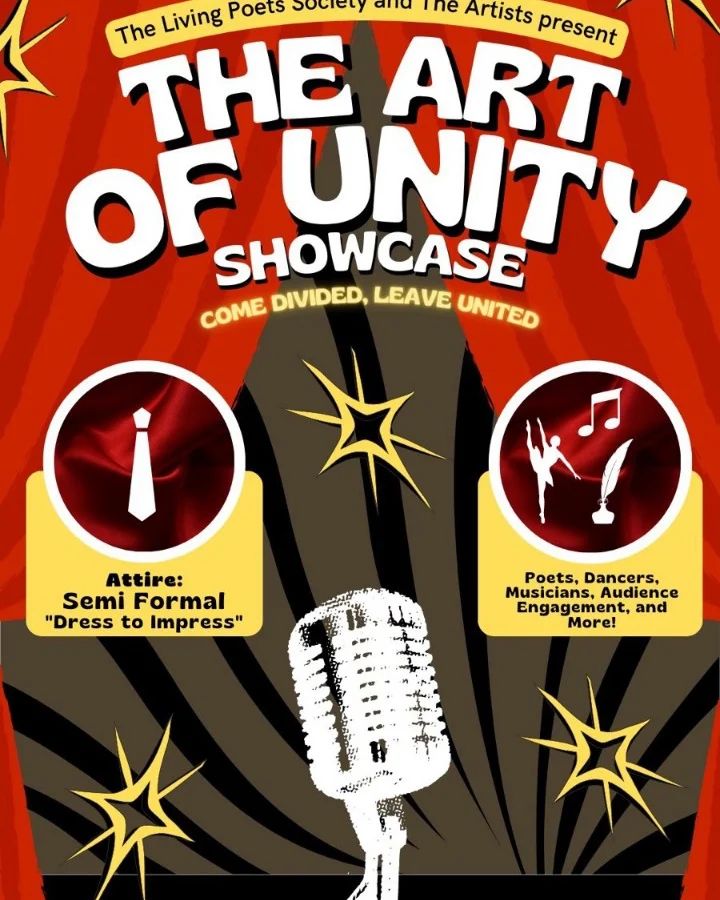 Meet Our Summer '22 Interns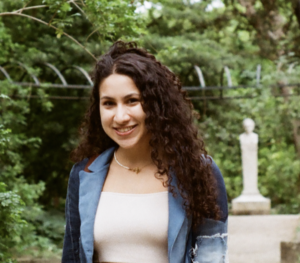 Sofia Ricaurte
My name is Sofia Ricaurte and I'm from Ecuador. Currently, I'm a fourth-year student at the University of Florida majoring in Psychology and minoring in Women's Studies. In the future, I hope to become a practicing therapist and work to make the therapy room more inclusive to people of diverse backgrounds. I am excited to work with BLAAC2Basics and the Queen's Room to contribute to the Gainesville community and continue their mission of empowering women through workshops as well as social and educational events.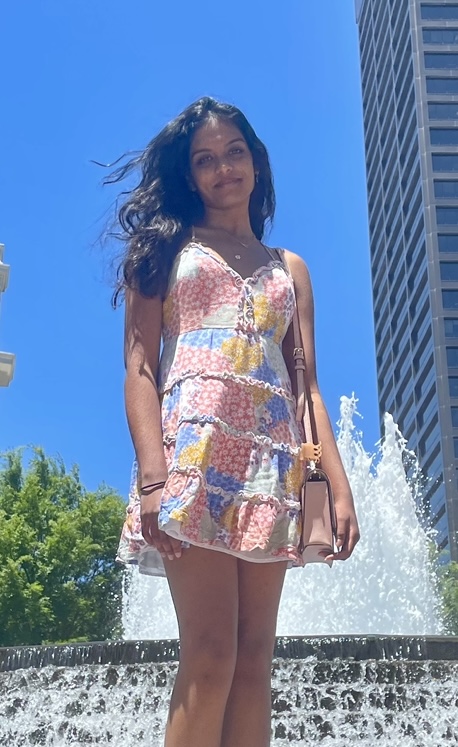 Maya Bomma
My name is Maya Bomma. I am currently a third-year student at the University of Florida double majoring in Family, Youth, and Community, Sciences & Business Management and Marketing! After graduation, I hope to get my MBA and work with a prestigious marketing firm until later on in my life when I transition into working with non-profits and as a case worker for foster kids. I look forward to working with BLAAC2Basics and the Queen's Room to gain experience in working with non-profits and marketing, all while bettering the Gainesville community!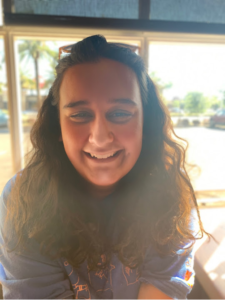 Are'Anna Stowers
My name is Are'Anna Stowers and I am in my third year at the University of Florida studying political science and family, youth, and community sciences. After graduation, I hope to continue working in the nonprofit field and giving back to my community.
Summer '22 Intern Event: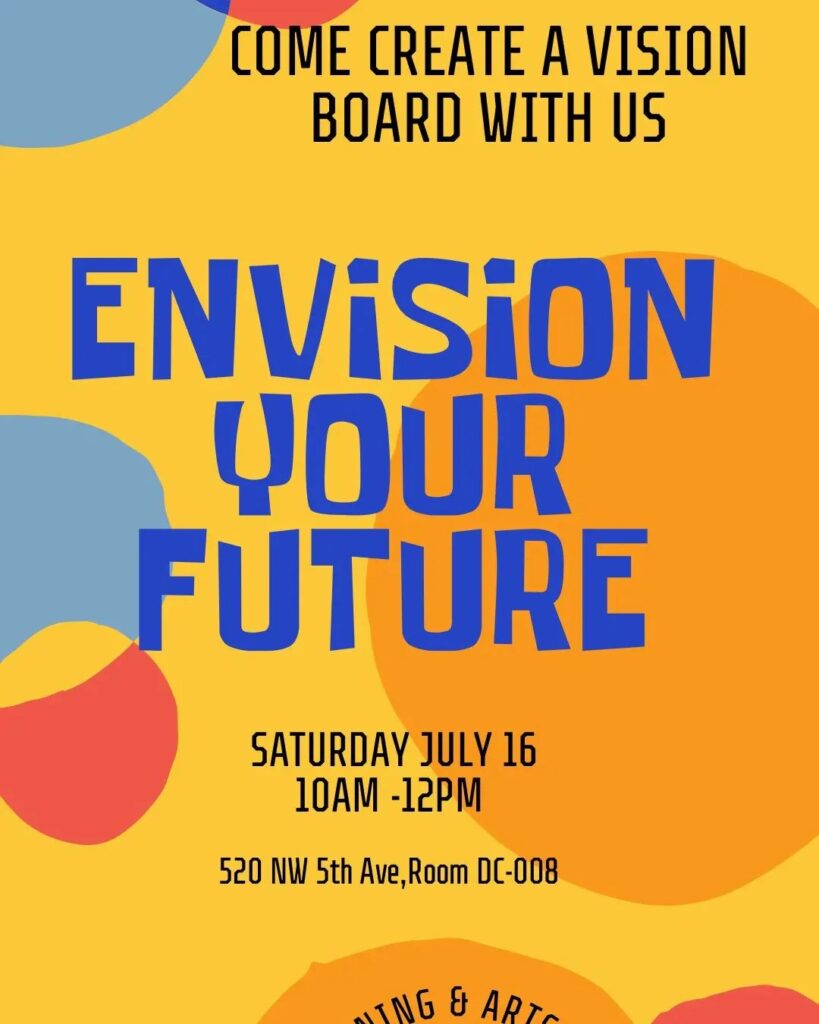 Meet Our 2021 Interns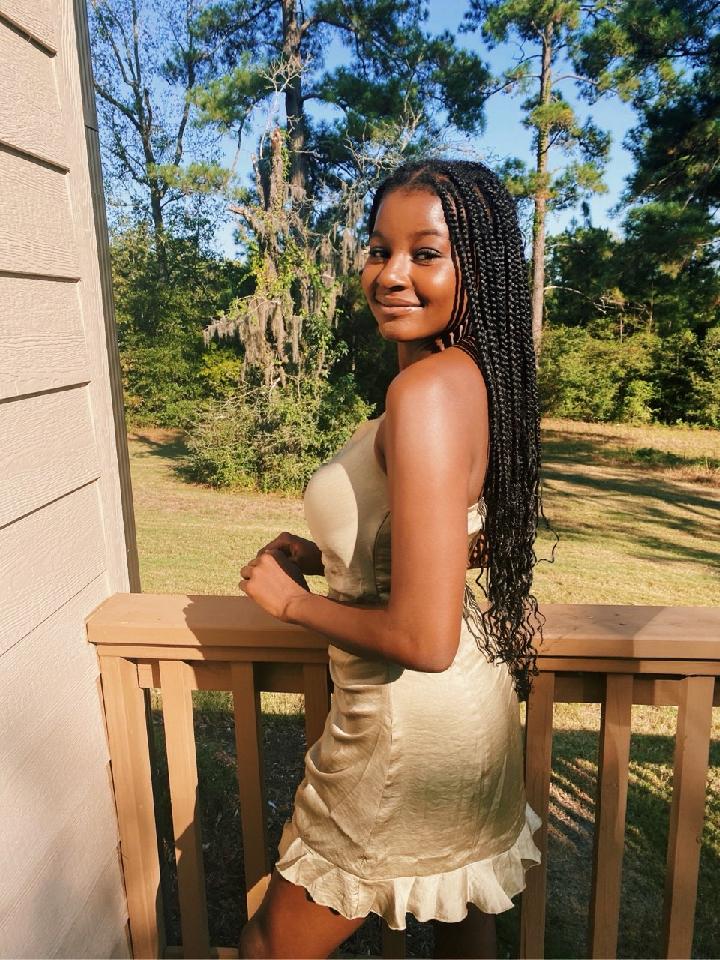 Ashley NDip
My name is Ashley Ndip and I am a fourth-year, health science major. I am currently on the pre-occupational therapy track and I have a minor in disabilities in society. I am excited to work with the Bailey Learning and Arts Collective to promote community health and learn more about the foundations of non-profit work.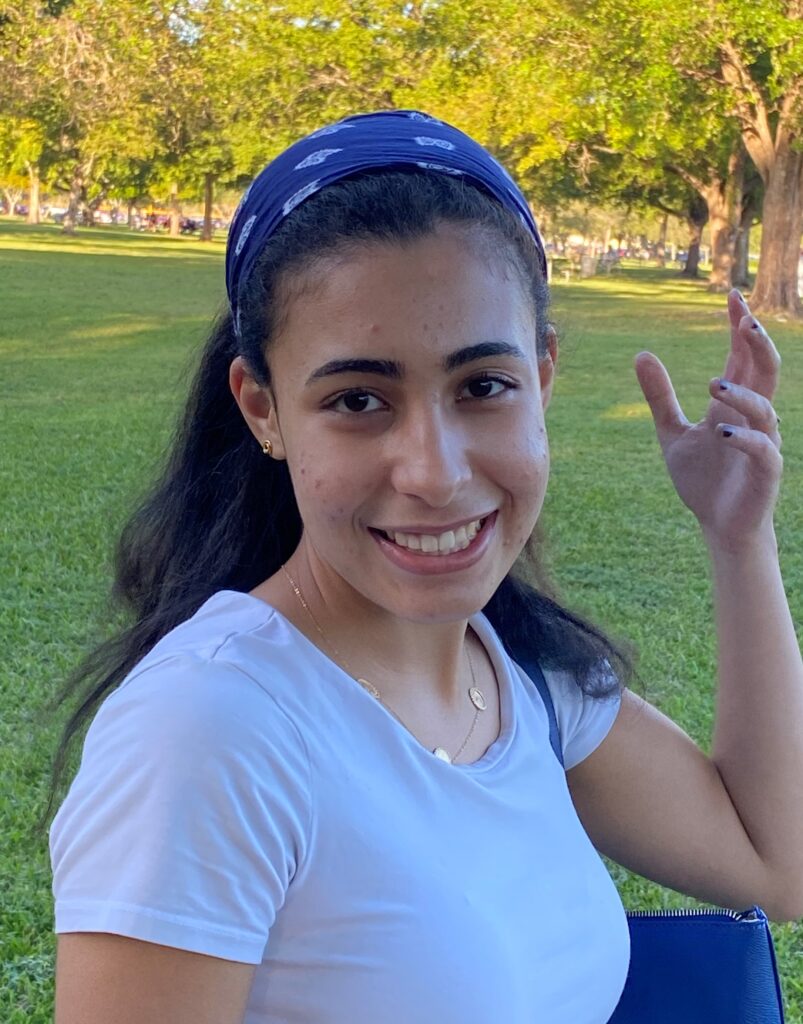 Isabella Lopez
My name is Isabella Lopez and I am a 2nd-year student at the University of Florida. I am an anthropology major with an emphasis in medical anthropology minoring in nonprofit organizational leadership. As an intern at BLAAC2Basics and Queen's Room, I hope to promote the organization's mission of empowering communities in Gainesville by assisting in the development of accessible, low-cost event programming and uplifting women of color through my work in social media management and outreach.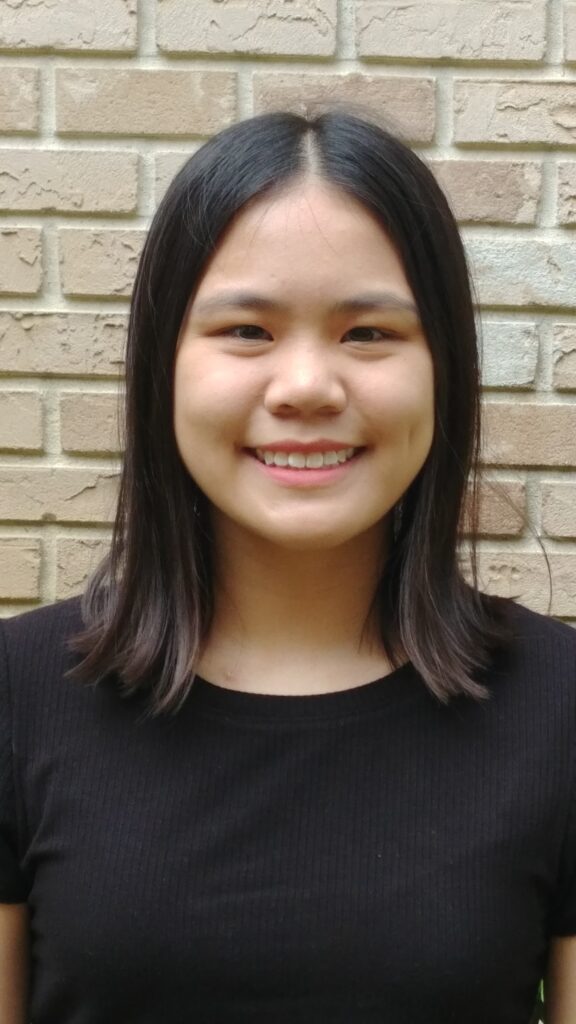 Madison Worrell
My name is Madison Worrell. I am a second-year aspiring nursing student at the University of Florida. I am looking forward to helping and learning more about the Gainesville community through events, workshops, and more. As an intern for BLAAC2Basics, I hope to create a stronger sense of community and advocate for health education.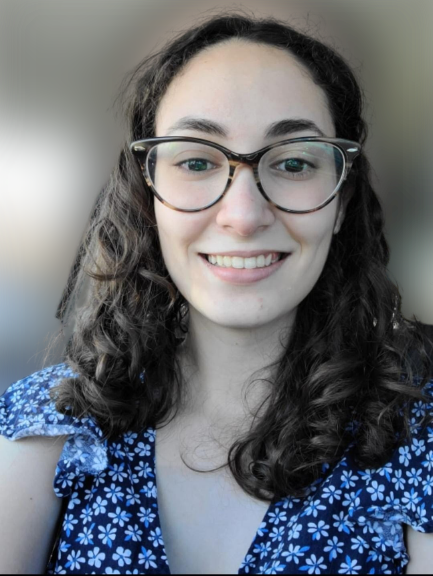 Ana Rodriguez
My name is Ana Rodriguez. I am studying Communication Sciences and Disorders at the University of Florida. I want to gain experience working in a community organization because I'm interested in doing a Family, Youth, and Community Sciences minor; the Bailey Learning and Arts Collective provides practical experience for this interest. I want to be a speech pathologist and work with children.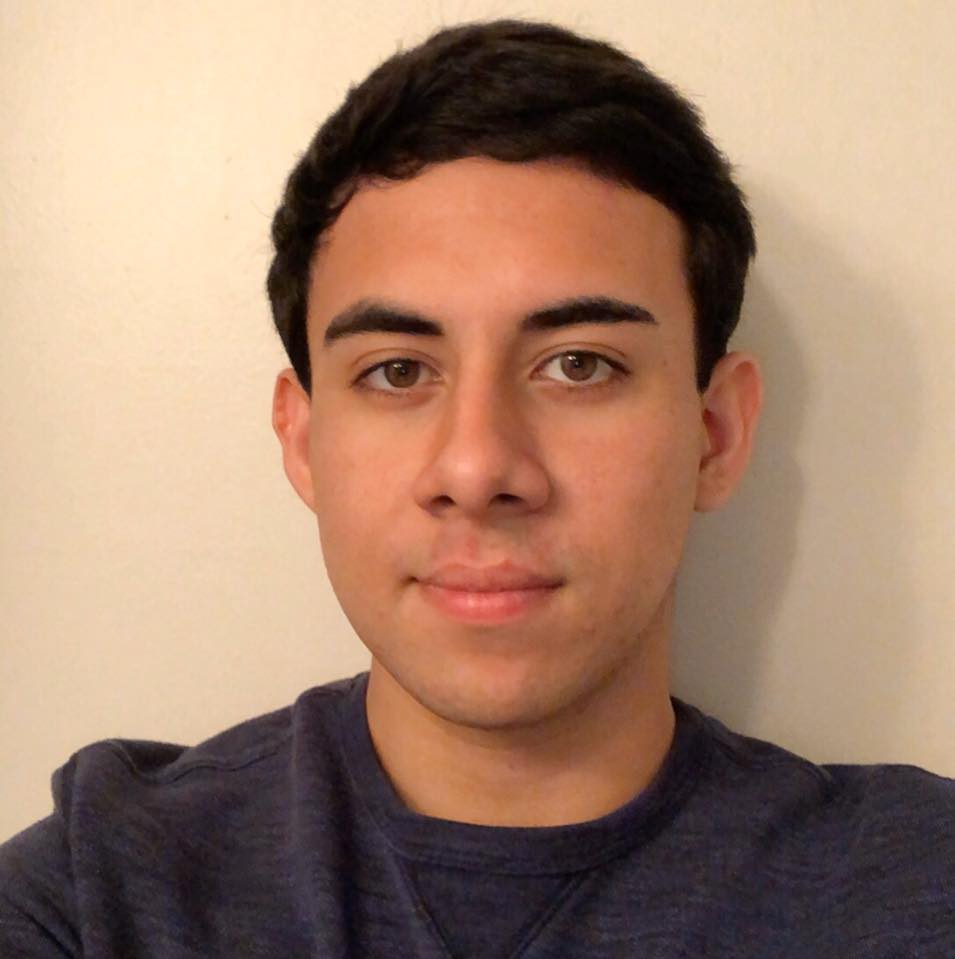 Vincent Weatherly
My name is Vincent Weatherly. I am studying Political Science at the University of Florida. I hope to learn an array of professional skills related to community outreach, event management, and media management. I hope to develop a career in media/political journalism.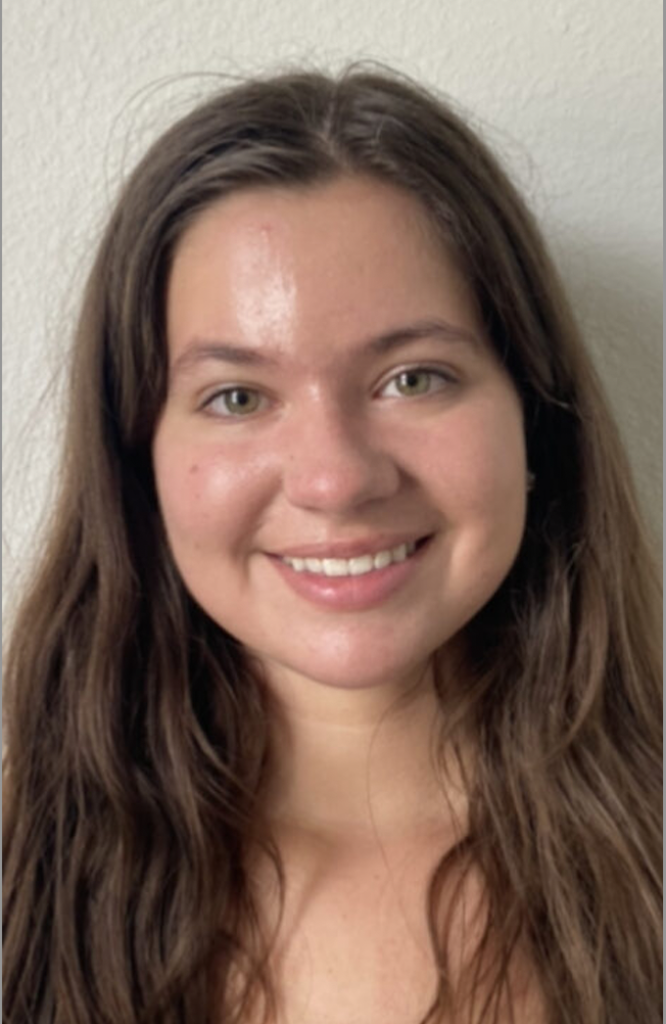 Catherine White
My name is Catherine White. I am studying Political Science and English and the University of Florida. I want to learn the behind-the-scenes of nonprofit work and how community arts projects make a positive impact in Gainesville. I hope to attend law school and work as a civil rights lawyer.
2021 Intern Events: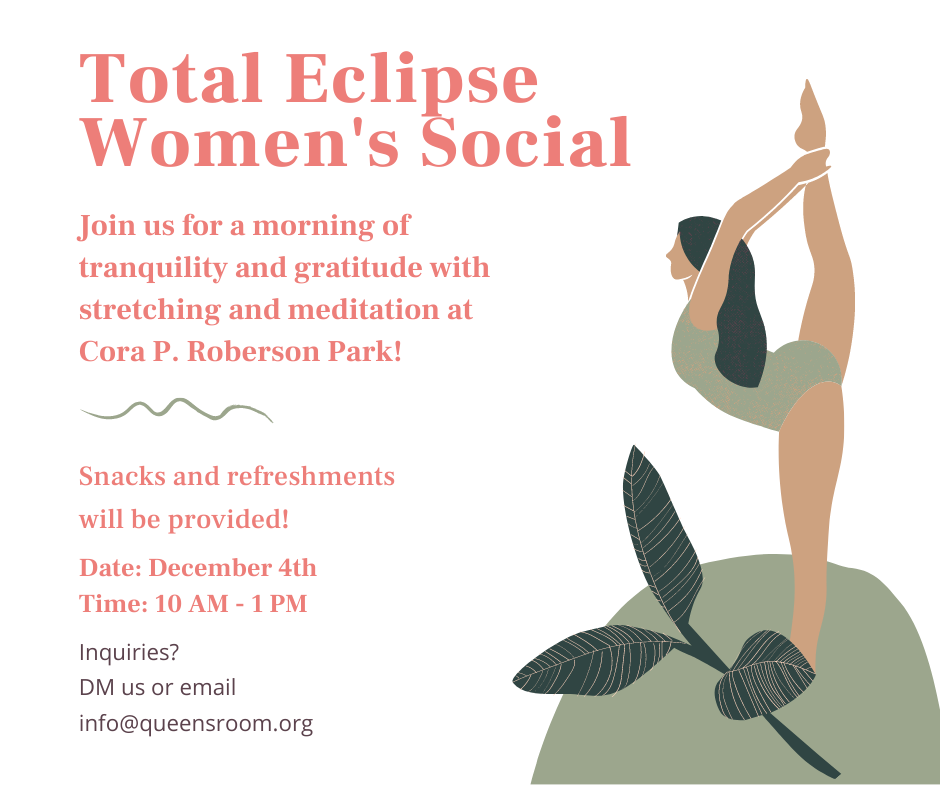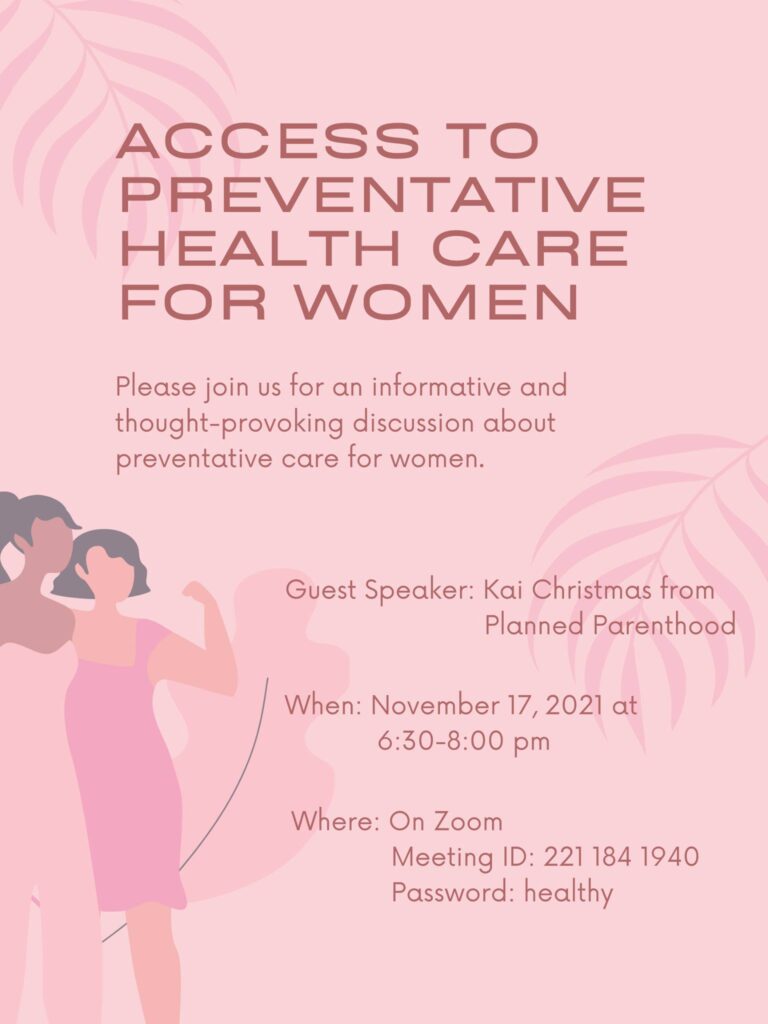 A Message from our Interns:
"We are grateful to The Center for Adaptive Innovation, Resilience, Ethics & Science at the University of Florida for giving us the opportunity to serve and intern at the Bailey Learning and Arts Collective.
Past Events:
Creating Healthy Communities Conference in Orlando
As part of our ongoing Community Collaboration efforts, BLAAC is working closely with SPARC352, the University of Florida College of Arts and Medicine, and One Nation, One Project.

Thanks to the generosity of SPARC352 and the UF College of Arts and Medicine, our Executive Director, Terri Bailey, was able to attend the "Creating Healthy Communities Conference" in Orlando, Florida, and the "Imagining America Conference" in New Orleans, Louisiana

Our Executive Director Terri Bailey had this to say about her time there – "Both Conferences were informative, transformative, and downright fun! I made great new connections and look forward to working with these powerhouse organizations and their leadership. Finding out that there are so many folks working on similar issues as BLAAC was validating and motivating. I'm excited about the possibilities."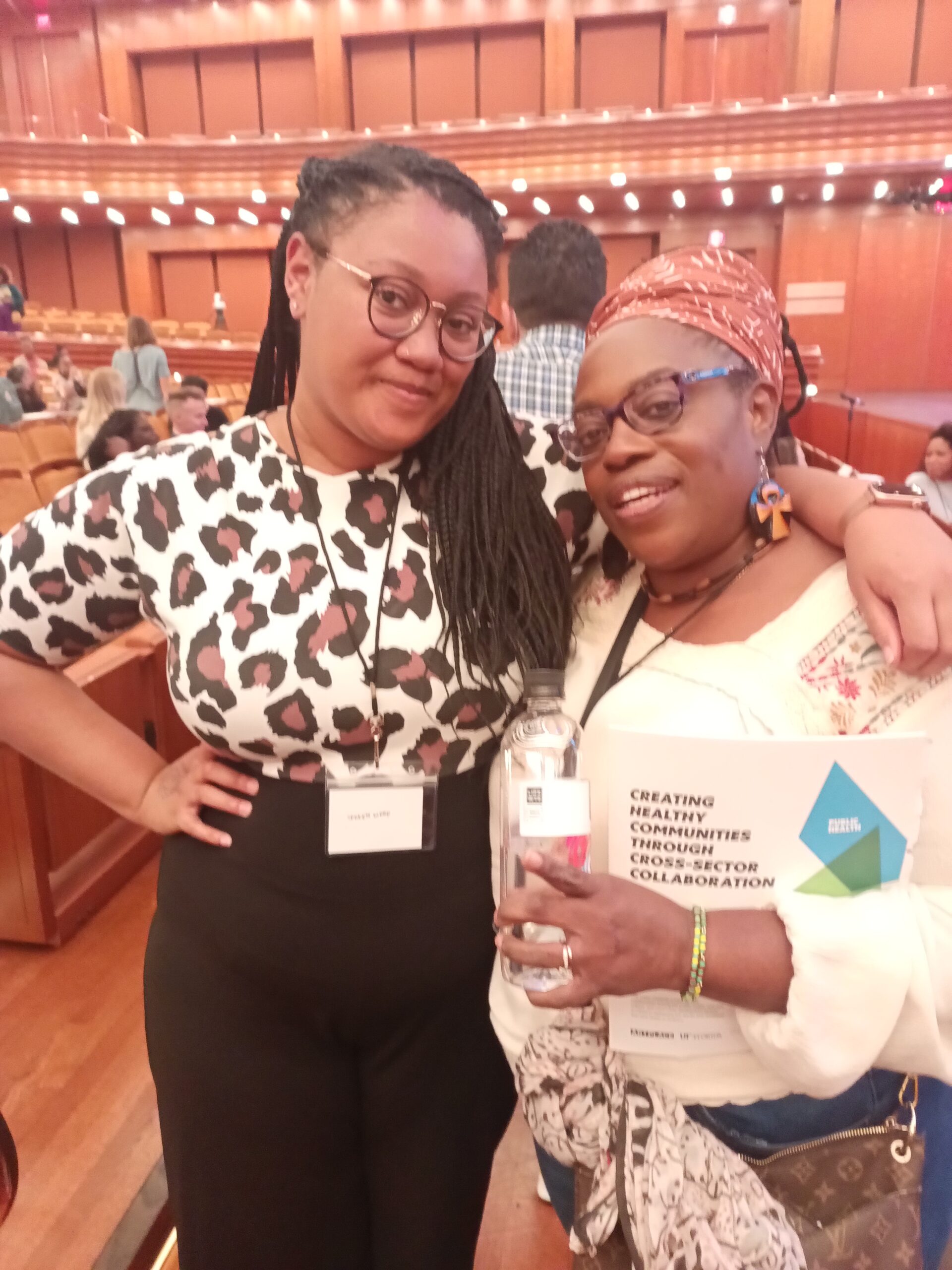 Check out this performance from the conference!
Highlights from our Fall 2021 Newsletter:
Osubi Craig and the Center for the Arts, Migration, and Entrepreneurship: The interaction between technology, arts, and diaspora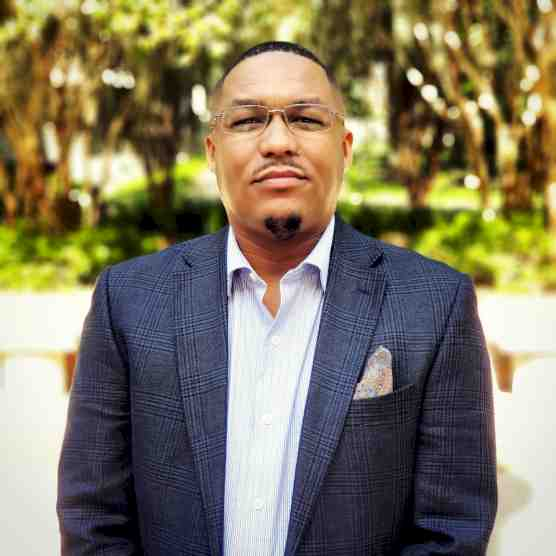 Osubi Craig is a talented African Diasporan percussionist, performing arts contributor and advocate, a higher education administrator. He earned his B.S. in Industrial Engineering and a minor in Jazz Studies and earned an M.A. in arts administration. He is currently the director of the Center for the Arts, Migration, and Entrepreneurship (CAME) affiliated with the College of the Arts at the University of Florida. He is from Brooklyn, New York, and is a third-generation percussionist passionate about the preservation and study of the art that came out of the African diaspora.
Can you speak about your experiences as a third-generation percussionist? What inspired to pursue arts administration? What was your journey like?
"I grew up in a household surrounded by music. Music has always been around me. Growing up in New York, I was exposed to traditional African music, Afro-Cuban music which came from the African diaspora. There was always African music playing. My family would always end up drumming.
I was performing and traveling all throughout college and so when I graduated, I gave myself a chance to work as an artist. I moved to the Northeast and was living in Philadelphia and became part of a couple of dance companies there and also started a performance collective with some artists that I was connected to in New York and would go back and forth between New York and Philadelphia every week performing and doing classes. I worked for a couple of artist organizations there and you know, gave myself the shot like "Can you actually make it in this world as an artist?".
As a leader of performing arts collectives and drumming groups, I had to do the work of getting contracts together, marketing, and staying engaged with presenters so we can get gigs. I had a talent for that; I understood what was required. And you know, sometimes, that stuff is a tough path. You're trying to cultivate a bunch of gigs in a short time and calling people cold. It definitely takes a mindset of being positive and not being caught off-guard when someone says "no" to you; don't take it personally, you move on to whatever the next thing is.
How do you feel about returning to Gainesville? Do you have any exciting plans to share with the student body and staff at the University of Florida?
So I returned in July 2019 and at the end of July 2022, it'll be three years, which is amazing to me. And I left [Gainesville] after I graduated from high school and went up to undergrad and I honestly left thinking, "I'm not ever coming back to Gainesville". You leave your hometown and you're like – you're gonna do all these things – and so it is ironic and funny to have returned to Gainesville, even more, ironic for me to return to UF because as a kid growing up in Gainesville at the time that I was here, I and my friends were riding bikes and riding skateboards and you know, doing all the stuff that, at that time, would get you kicked off of campus. So, I got chased by UFPD all the time. We'd be skating on the Reitz and you know, trying to slide down rails and do this and that and – the things that kids do.
To be on the same campus that I got chased away from, it's cool and poetic in a lot of ways. It lets you know that you never know where life is gonna take you and I am thankful to be here with the opportunity we have going on at the College of the Arts with our dean Onye Ozuzu, [who has] come and really laid down an incredible foundation. What's happened across the university with them hiring 500 new faculty members, over the last few years, has dramatically shifted and grown. The university as a whole, [not] just from a numbers standpoint, but also an intention to really diversify – not diversify to say "oh we're just gonna hire a bunch of black and brown folks, but diversify into dig into spaces and be in conversations that maybe UF wasn't in.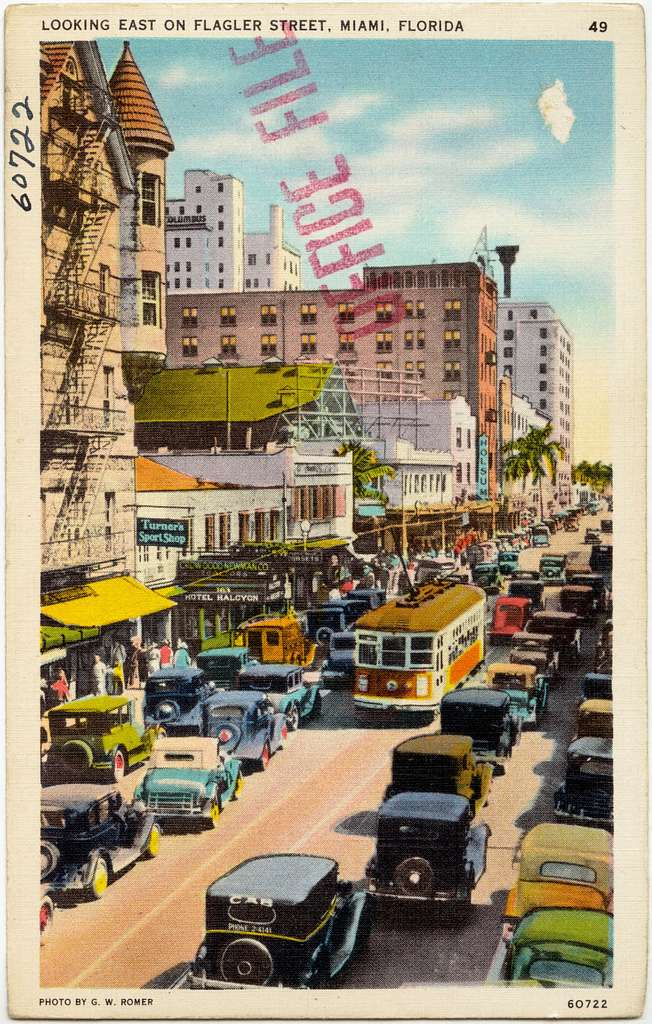 Any information about the Center for Arts, Migration, and Entrepreneurship?
At our center, we are focused on arts, migration, and entrepreneurship. That's really leveraging the fact that Florida is a state, but is also in many ways, the cultural cradle of all the Caribbean and Latin America and South America. And so, for many artists and musicians, they would tell you that they have not arrived until they've arrived in Florida, specifically South Florida, and play a gig there. Even if they're the biggest things in their country, that coming and doing something in Florida is one of those cherries on the top that says that they have arrived at the highest level. And for years, it used to be "Oh, you're gonna do a gig at New York or LA", but Florida is really the cultural cradle and has shifted dramatically over the last 20 years, from that standpoint. The other side of it is that Florida is continuously growing and a lot of that is from people who are migrating from all over the Caribbean and South America into the state and coming through South Florida and fanning out across the state of Florida, all the Southeast, and all the way up to New York. It used to be "oh you're coming through New York", now you come in through Miami and people are moving around from there. And that difference is interesting because whenever people show up in a new situation, they don't show up as themselves, they show up with their
up and they bring their food, they bring their music, they bring their culture, they bring their dances, they bring their song , all with them. And when that's happening, there is so much cultural production being generated.
You can be riding around in South Florida, and there is no English being spoken. You're gonna hear Spanish, you're gonna hear Portuguese, you're gonna hear Creole, you're gonna hear all these languages and experience all these flavors of food. And that is the expectation that we have to go in South Florida. That people get on the plane and fly to Miami, and they're not like "Let me get a burger and fries", they're like "I want to go get some Cuban food, I want to go and eat at the Jamaican restaurant, and then salsa merengue-". Like I want to have experiences that are tied to culture. Culture has a very significant impact on the economy of the state. In many ways, our state is built upon the fact that people are excited to come and visit and interact with the culture here. The culture that we have in Florida is not one thing, it is a melting pot of so many different influences, so many different languages, and so many different people. And so that's one of the things, as a center, we're looking at, tracing and tracking those connections of networks that go from wherever people arrive from, to where they are now and how there's information being moved back and forth. And there's so much commerce that is happening that we believe we want to make sure that, when that's taking place, that the people that are the creators of that cultural output are not benefitting, oftentimes, from what they create. And we see this in a lot of different ways. We see the commodification of culture all the time. But that is happening specifically with a lot of the people we have who have moved around the state generationally. And so we want to figure the ways to disrupt that cycle so the people, the culture bearers, reap the benefits of what their produce.
Any events coming up at CAME?
On December 9, we have a talk on Dance and IP (Intellectual Property) in the TikTok Age. And we're looking at doing a series of conversations with our Maker-in-Residence.
You can check us out online at arts.ufl.edu/came
Nkwanda Jah on the Cultural Arts Coalition, gentrification, and the environmental advocacy movement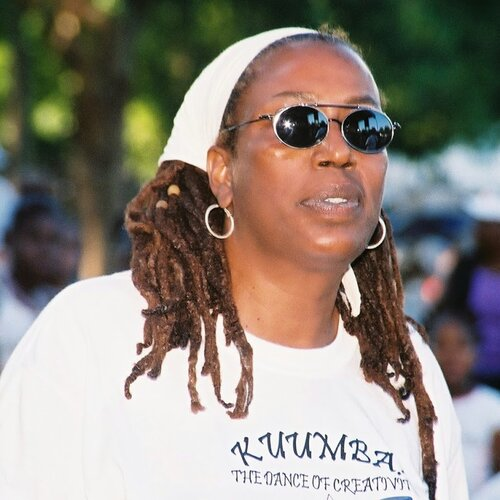 The Cultural Arts Coalition, led by executive director NKwanda Jah, is a 501(c)(3) nonprofit organization based in Gainesville, Florida whose mission is to serve the local community by providing community-oriented programs focused on the arts, culture, and social awareness. The CAC has been established since 1979. Specifically, CAC promotes African-American art culture, and educational programs on critical social issues, and also coordinates the annual 5th Avenue Arts Festival. The CAC also offers educational programs for at-risk youth to foster interest in the environmental sciences and lead healthy lifestyles.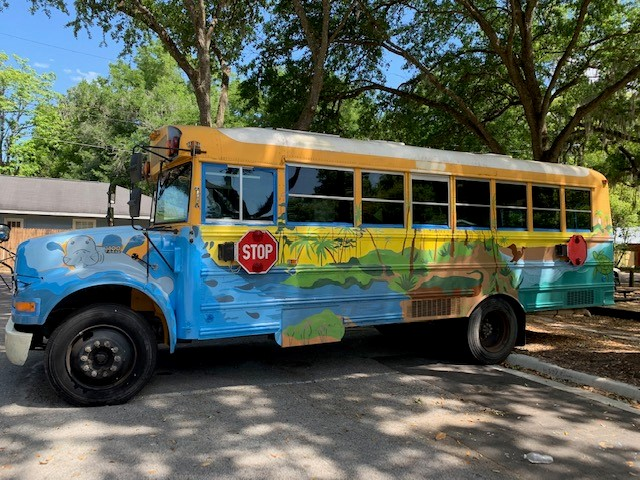 How do you measure success in CAC?
I'm still around and the Cultural Arts Coalition is still after 40 plus years. I think that that makes us successful. Success to me means that we are able to provide programming for the community. That's how I measure success and that's something we've done for 40 plus years.
We started off doing the festival and we're getting ready to do the 42nd festival. The same year we launched the festival we started doing cultural enrichment programs for young people and we have continued that throughout the 40 plus years. We've done different kinds of youth programming. The environmental ambassadors is a youth program but taken a little more differently in that it delves more into environmental issues whereas all other programming that we did, at that point, had been cultural enrichment programs. So, in 1990, we started the Environmental Ambassadors. So, that program is 30 plus years old. We've employed teenagers in the summer and we've been able to do that every summer. We had to scale it down a lot 2 years ago because of COVID, but we still did the program to a much smaller scale of it. Other than that, we've continued to provide employment as well as environmental education for kids. Over the last ten years, we realized that we had schools and students were not doing real well. So, we started a science program. We wanted to take one of the most difficult subjects or topics that the kids had and make it be fun to learn.
Success to me means that we've been able to continue consistently for over 40 years
I know that you are chair of the NAACP Environmental and Climate Justice Committee. Can you tell me more about your involvement with environmental justice initiatives?
Yeah, well, that is a different position I have outside of CAC. I have served as environmental and climate justice committee chair for NAACP, for about 6 years now, maybe 7. And, I worked on environmental issues for probably 30 years, going back to the Environmental Ambassadors. Most of the time, almost all of the time, I was the only Black in the room. But I knew that I was supposed to be there.
They were coming at it from a scientific perspective, and I was coming at it from – we all breathe the same air, we drink the same water, we're depending on the same food, and even before I really realized my responsibility to be doing that work.
I changed my name, my mother name being MaryAnn. And, by the time I read the autobiography of Malcom X, I knew that I did not want to carry my slavemaster's name. So, I changed my name to NKwanda Jah. I am legally NKwanda Jah. I gave my name meaning. My name means the rebirth of the spirit of God. It means that I am to love and respect everything that God made and that means everything with life in it. And, if I follow that, I have to take responsibility for protecting the environment and all the life that's in the environment. And that includes, not just humans, but the animals, and the birds, and all of the life and the water. We're made by the same force no matter what you call it. Some people call it God, I call it The Creator. But all of life comes from that. Where I've had that connection, it's allowed me to be involved in the environmental movement for many years, decades.
So, I was honored, in fact, to have the NAACP local president ask me if I would chair the Environmental and Climate Justice committee. I was glad to do it. I already had been working with a number of environmental organizations in town, like the Sierra Club, I partnered with them and a couple of programs that deal with my science club.
So, I get a chance to just bring together all of those environmental organizations that I've worked with over the last decades and so, we meet monthly and we rarely have less than 20 people in our meetings. We've had community-wide discussions around energy, healthy food, an intergenerational environmental discussion where one moderator was a teenager and the other was a professor, a psychologist from the University of Florida. Our panel was made up of young people, one of them is a part of a group of teenagers who sued the state of Florida and the US government about the environment and their right to grow up in a healthy environment. We had poetry by a younger person and an older person and we made the younger people serve lunch 'cause that's what they're supposed to do.
We actually had crockpots that we gave away so that parents wouldn't have to stop at McDonald's or fast food places, but rather throw something in the crockpot that morning and when they get home from work they got the makings of a meal right there. So, it is an encouragement to eat healthy and eat locally, we promote that a lot.
We just had a county-wide discussion on moving towards 100% clean energy. Right now, the city of Gainesville has a goal of 2045. We don't think that that's fair. It is unacceptable, so, we decided that we, as a community, should talk about how we get there faster. So we came up with three areas to work on. All the way from local food, because it takes energy, fuel to get food to Gainesville, Alachua county. Sometimes it comes from other states and sometimes it comes from other countries. But it takes energy to get it here. Energy is another way, that if we eat locally, we are saving energy we would otherwise be using.
Another way is weatherization. We could save energy and cut utilities if we weatherized our homes – if we had insulation, if we had windows and doors that shut tight. If we had energy-saving appliances, we could save energy as well as reduce our utility bills.
And the last one was solar panels. Two ways. One is community solar, where a certain community could produce its own energy with solar panels and that cuts down on their utility bill and they could even end up selling some of that back to the utility company. Our utility company does not like that – our utility companies, not just GRU – but regulations say that they are making energy so they should be held to the same regulations as the large utility companies. Which is very unfair; it's not the same thing at all. So we are trying to not just get information about how we can do it, but how we can make the regulations change around that.
The other is microgrids. They tell us a lot of times that because we don't have the infrastructure all over and anywhere, that we can't put up solar farms or solar rays anywhere. We had to put it up where it's on the hard grid of the infrastructure. Well, they're now looking at substations of utility companies where you can put microgrids there and it would serve just that area that its around.
Technology has come a long ways, but it has not been shared so much because – I believe – it does not bring profit to gas, fracking, or coal. They were telling us that this and that was cheaper and for a lot of people just telling them their utility bill will either come down or go up depending on which fuel they're using. Well, solar now is as cheap if not cheaper than gas is. So that's a part that we need to make sure our community understands and is able to encourage our utility companies to move off of that.
So, I'm really enjoying being the chair of this committee and I get to confer with other people all over the country. NAACP has been instructed to have an ECJ (Environmental and Climate Justice) committee within each branch, so I get to talk to people in California, New York, and just all over the United States about what they're doing in their communities with their environmental groups.
Are you planning to hold the 5th Ave. Arts Festival in 2022?
Yes, we plan to be both in-person and virtual. Last year, we did virtual, and it did pretty good. The real advantage to that is that we were able to have vendors from other countries that were on our site. So, we think that that was a great treasure found there. So, we want to continue participation from vendors who are here. I see one of the young people – I knew his father, they're from Benin – and he's a rapper! And I'm hoping that we'll be able to encourage him to be a part of our festival this year. He doesn't have to be here. I mean we had stage performances last year that were virtual. So we can do that again this year. We do want to return to the community here.
I don't know if you're aware, but the reason that the 5th Ave. Art Festival got started was because gentrification was started in the 5th Ave community in 1979. They already started it. So, we and the festival, wanted to draw people's attention that gentrification was coming. That's where we started from. Gentrification is there in full costume. Sadly, the community that we were fighting for, there's only traces of it left. On the upside of it is that the 5th Ave Art Festival has lasted as long as the gentrifiers have lasted.
I am a plaintiff in the Seminary Lane, where they're building over 300 apartments for students and they took down housing where income-challenged people lived in. I, along with two other people, have taken them to court about it. I never had any grandiose ideas of winning. The idea was to show other communities what gentrification would look like and how they can do it. And so, they're over in Porters now, they're going east with it and we just want people to understand that this is what's going to happen to your community also.
So, the festival is still around even though a lot of what we fought for, the people we fought for are now gone. The 5th Ave Arts Festival is still there.